The absolutely amazing
21 SECRETS
goes on sale MONDAY!!!! Wahoo!!!
21 Artists :: 21 Art Journaling Secrets :: One Inspiring Playground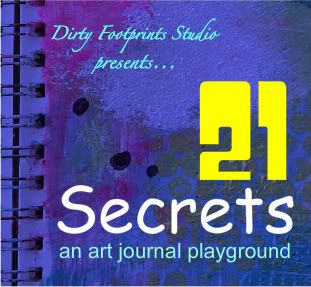 Videos galore!
More downloadable .pdf's than you'll know what to do with!
And even mp3's!
I want to learn some
*BIG SECKRETS*
from:
Because she is one FEARLESS teacher
Who will enable you to put your fearless ART onto paper!
Because her mind sounds SO interesting
And Paula will teach you to open doors and windows into your soul!
Who is going to keep you looking in cabinets for
household supplies to use as wonderful art journal HELPERS!
PSSSST....you won't believe who else is teaching these classes!
Just think about it...*TWENTY-ONE*
fantabulous
*ARTISTAS*!
Check it quick...don't miss one single secret!